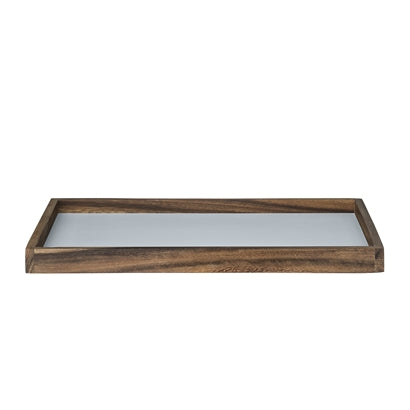 Bloomingville
Rubberwood Tray #50600003
Tray | Rubber wood | Denmark
Made of Rubber wood.
If you love the feel of nature and maintain everything simple, this rubber wood tray is for you! 
Rubber Wood is the most environmentally friendly type of wood that is used in today's timber industry. 
The wood is used only after the last full cycle of latex production and the tree dies .
Size: 365mm (Length) x 25mm (Height) x 250mm (width).
Designed in Denmark.