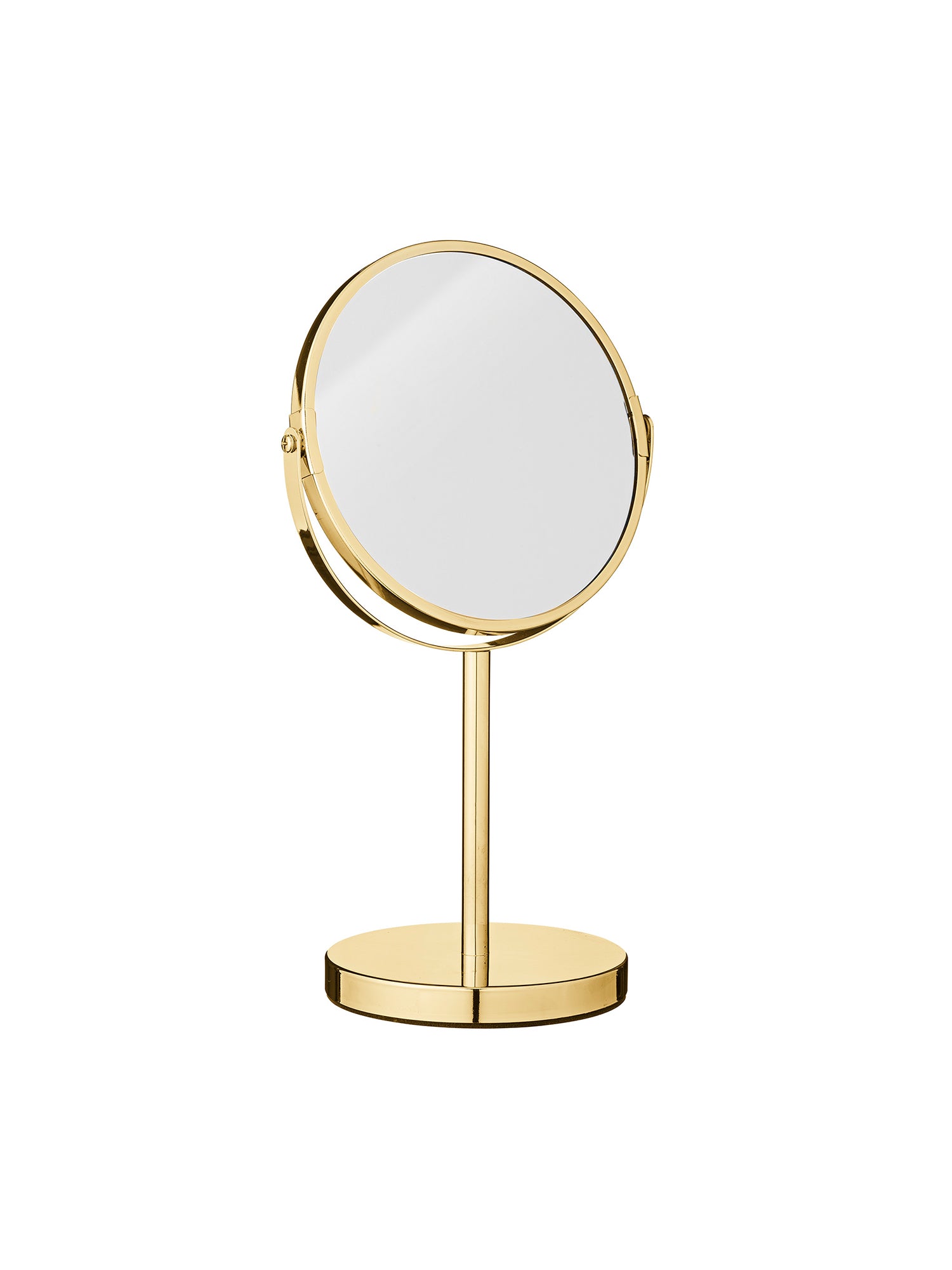 Bloomingville
Basic gold Cosmetic Mirror #27168564
2 Sided - Table Top Cosmetic Mirror | Gold | Denmark
Made of Metal with Gold Coating.
This on-trend gold coloured double-sided cosmetic mirror from Bloomingville adds a stylish touch to your bathroom or dressing table! It is perfect to be used when putting on make-up, shaving or styling your hair.
This mirror is made of metal and comes with both regular and magnifying mirror. 
Size: 200mm (diameter) x 350mm (height).
Designed in Denmark.